FACILITIES

&

 

CAPACITIES
State-of-the-Art 85,000 sq. ft. Production Facilities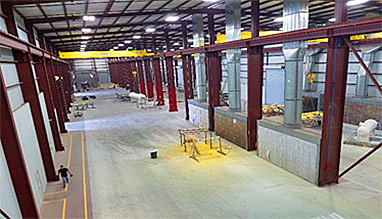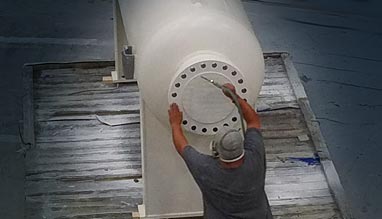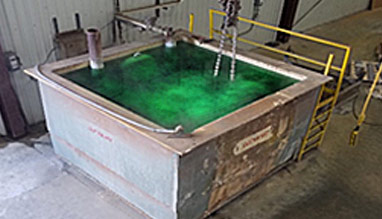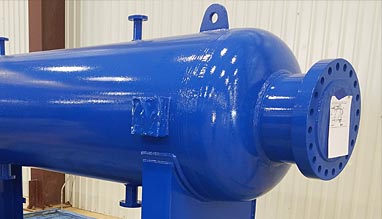 ISO 9001-2008 Compliant
85,000 SQ FT Floor Space (Production Facility)
8,000 SQ FT (Main Office)
10 Acre Laydown Yard
8 x 8 x 8 Phosphate Tank
12 x 15 x 20 Oven (Specialty Coatings) With Chart Recorder
(2) 20 x 25 x 70 & (1) 20 x 20 x 20 (Indoor Controlled Blast Rooms) Aluminum Oxide, Steel Grit, Sugar Bead, and Walnut Blasting Available
(4) 15′ & (4) 40′ Ton Overhead Cranes
Hydro Testing (Up to 30,000 PSI On Staff NACE Level I,II,II)
Indoor, Climate-Controlled Paint Storage
Offsite Services Available
Coatings, 

Blasting,

Fabrication…

 We exceed your expectations.
Our
Services
We operate to Customer-supplied specifications and Industry standards.
We strive for perfection and our focus is complete customer satisfaction.
BLASTING
All media types. Precision prepping insures the quality finished product.

COATING
Qualified to customer specifications. The best corrosion control available for steel structures.

HYDRO & ASSEMBLY
Pressure testing and leak protection for pipelines, plumbing, cylinders, and tanks.
TRUCKING/ONSITE
Full trucking services available for pickup, and delivery of finished products.